The Smart and Safe Way to Collaborate
Streamlined Collaboration with Unbeatable Security: Your All-in-One Platform Solution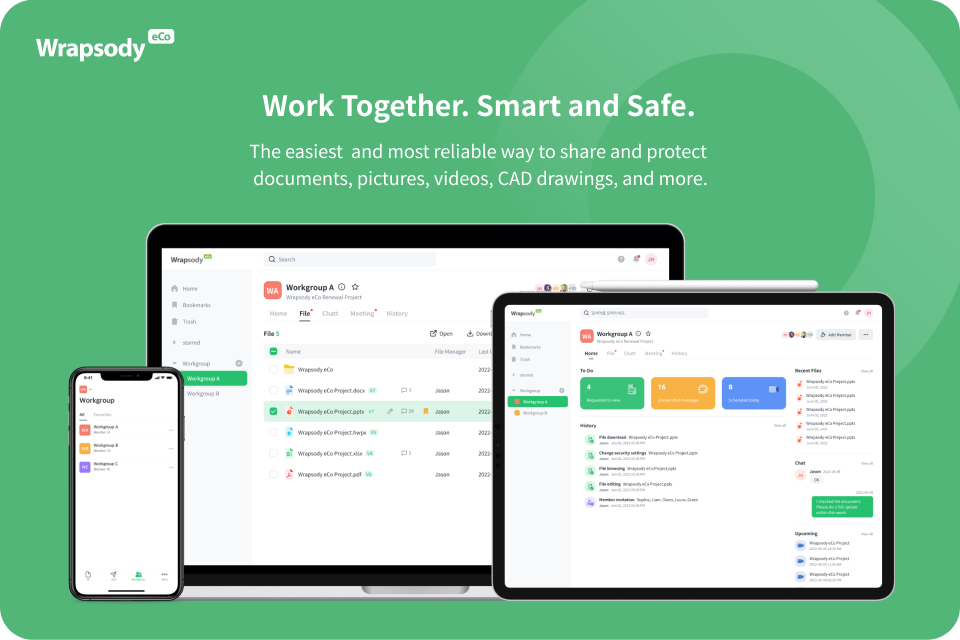 Encrypts files and stores them securely in the cloud.
Supports automatic backup and on-demand sync to ensure the latest version is always available in an efficient manner.
Offers security settings such as print control and copy protection of file content.
Allows for convenient sharing, previewing, and downloading of files through URL links.
Provides state-of-the-art data security with practical and robust options.
Offers a dedicated client for both Windows and Mac operating systems.
Provides a workspace for each created workgroup to facilitate efficient and effective collaboration.
Offers video conferencing to enhance interactive communications and collaboration.
Supports the invitation of guests (external members) to collaborate and share files, with no additional charges applied.
Allows for logging and viewing of all data related to file usage, including information on when, where, and who accessed the file.

Windows User Guide


provides a PDF user manual

Mac User Guide


provides a PDF user manual